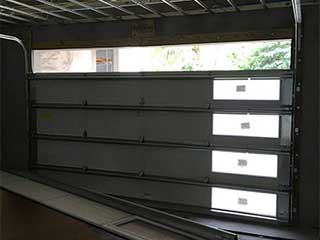 Your garage door is one of the most important parts of your home and so it can have a significant impact on your family's safety, your personal expenses, the aesthetics and the financial value of your home and more. And so, it is important that you pay close attention to it. Here we have listed five reasons why and how changing your garage door can have a significant effect on several aspects of your life.
Increases the Value of Your Home

According to a report by the National Association of Realtors changing a garage door on a residential home can increase its return on investment by 83% when it is sold. Before anybody enters your home, the first thing they see is the outward appearance, which means you can also raise the aesthetic value of your home when you replace your garage door.

Reduces Your Utility Expenses

If your door is older than 7 years or so, there's a possibility that it is inadequately insulated. This means you are losing more money on cooling in the summer and heating in the winter. A better insulated model could, among other advantages, assist you in reducing the utility bills.

Decreases Maintenance Cost

Similar to old cars, garage doors cost more in maintenance and repairs over the years as a result of accumulating wear and tear and daily use. However, you can spare yourself the heart (and wallet) ache, by replacing it with a new one. The new door will work for you for months and will not need to be maintained as often as the old one.

Safety Storage

It's not news that most people use their garages as a storage space to keep our items safe when they can't be kept in the house. During bad weather, an older door (older than 10 years) cannot properly safeguard your lawn equipment, portable generator, or even your car – at least not as good as a new, mode modern unit that could be better equipped and built to secure your garage from the elements and unwanted "visitors".

Cut Down Homeowners Insurance Cost

Did you know that in some areas, especially those prone to strong storms and hurricanes, wind-resistant garage doors help in lowering the home-insurance cost? These doors are reinforced in a way that helps them better resist and survive difficult seasons, thus better protecting your belongings while costing you less.